The second best decision I've made up this year
In a year in which everything has been filled with big fat "No", I've made a couple of really good decisions. The second one makes me really happy indeed. What am I doing? ==I decided to join an acting class== I have been with "the band" for almost a thrilling month. Actually, every Friday I'm absolutely excited because the next day, is acting day.
#avanti pic.twitter.com/VvQO7zL0XB

— Cristián (@5561CL) agosto 29, 2015
It was kind of difficult to made up my mind. I made up excuses to delay my decision making, yet I knew I wanted to try something new and challenging.
If you know me, then you know I'm all about stories: telling them, inventing them, listening to 'em. Whatever it is to get the audience hooked. And acting is something I've tried back in the day while still in junior high and truth be told, I loved it.
When you act everything goes. I mean everything. You are entitled to borrow your body to someone else. Your character. And during this month we have been improvising, doing physical exercises, getting to known each other and mainly, getting there, physically and mentally. What a huge challenge for a volatile mind like mind.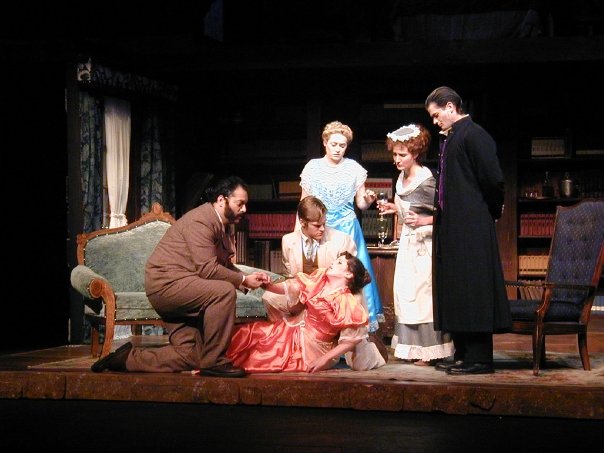 And during those exercises, is when you realize about so much stuff: you can dance, sing, connect with yourself and someone else. Express through gestures, sounds or mimic. And you know you can, yet it amazes me how good we –people- are at it.
Today, the teacher, said something I really liked. She talked about us as a band (that is why I used it at the beginning) but most importantly she talked about the ritual and joy we are meant to share as a group.
That intimacy is something I have not found with the people I spend my time with now. It is incredible, that the bond, the laughter and the connection, happened in a wooden classroom filled by 15 strangers that met only 30 days ago.
Acting is unique. Every day I have more fun doing it. And even though I'm extremely competitive, this time I just doing for the sake of it.- For those precious 3 hours a week I spend with my band. I'm doing it, not for the result, but for the journey and that is why is such a good decision.
Am I doing it to be an actor? Inshallah one day I'll be up there with this (or another) band putting a play together, but that is not the point. The point is that every Saturday, is special and unique.
The first decision? I'll tell you about it later. Is a whole another story.